Companies that contribute to "preventing global warming"
The global pandemic of the corona has significantly changed people's values, and each country is planning to invest in the clean energy field as a measure for economic recovery after the corona. This is due to the growing global awareness that we must take serious measures against global warming, which threatens the survival of humankind, and each country has begun to make great strides toward the realization of a sustainable society.     
In an era when it is important to invest in companies that are interested in climate change, each company is required to reduce CO2 as a social responsibility.
As a large-scale environmental measure, the United States has announced plans to upgrade 4 million commercial buildings, realize 100% clean power decarbonization in 2035, and aggressively invest in carbon-neutral decarbonization by 2050.
Our Enepro21 World Edition, licensed in the United States this year, can provide the best solution to these CO2 reduction requirements.
E.I. Engineering Co., Ltd. Is actively contributing to the prevention of global warming by developing an overseas license for Enepro21 World Edition, which was developed with the aim of contributing to the realization of a global decarbonized society.
CEO Teruhiko Ogawa
Our slogan is
"Engineering for Tomorrow with Enepro21 World Edition"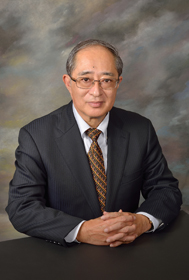 ■Company name: E.I. Engineering Co., Ltd.
■Representative Director: Teruhiko Ogawa
■Capital: 45 million yen
■Business content
・ Analysis of the current state of energy and energy saving business
・ Equipment design support business
・ Energy software development business
・ Providing a license for ENEPRO21 Regular
・ Providing an optimal driving support (ENEPRO21 Expert) system
■Office:
Head office
〒651-0095 2-10-18 Asahidori, Chuo-ku, Kobe City, Hyogo Prefecture、Japan
TEL: 078-222-8250  FAX: 078-222-8258
Tokyo office
〒168-0081 3-22-16 Miyamae, Suginami-ku, Tokyo
TEL: 03-6761-8198